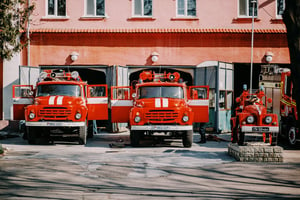 If your house was on fire, who would you call? Most likely, the fire department. But would you call the fire department every time your smoke alarm goes off from a candle or a burnt meal? Probably not.
Hospitals are the "fire departments" of our healthcare system. They are meant for emergencies and crises; they are not built to treat everyday ailments. Yet, they are being used for that incorrect purpose and creating a system failure.
---
Addressing this issue is Dave Chase's new focus and was the theme of this year's Health Rosetta Summit, held in August. Leaders and innovators in the healthcare sphere are looking to re-localize healthcare as the newest way to increase population health while decreasing spend. With Covid-19 creating spaces for change, there is a newfound opportunity to utilize this model to reduce system failure and better manage health going forward.
Though returning a multi-billion-dollar industry to a local community might seem radical, in actuality it makes perfect sense. Citing the earlier example, fire departments work best due to their close ties to their communities. They budget at the local level and utilize accountable resources and leaders to gain trust. In all respects, they are rooted in the neighbors, friends, and family members they serve.
This is the same idea proposed by re-localizing healthcare. The value of good healthcare is found in the relationships — between physician, patient, employer, and plan. So, by focusing on individualized care, all parties would be held to greater standards as they act with a responsibility to each other and the overall wellbeing of the community.
What does re-localizing healthcare look like?
Emphasis on good medical professionals who went into the field for the right reasons

Transparency on all fronts (price, safety, risks, etc.)

Patient-centric care experience

Treatment of the person, not the margin

Care by name, not body part

Direct involvement with one's own health
Re-localizing healthcare begins with a return to proper primary care and aligning hospitals with local community goals such as using transparent open networks and decreasing waste. Establishing confidence from the beginning of treatment through primary care will improve base line health across the board. This will lead to fewer hospitalizations, leaving hospitals better suited to take care of people at their most vulnerable — without the high rates of burnout and bankruptcies seen today.
Re-localizing healthcare would increase trust and the overall wellbeing of individuals and communities, creating a ripple effect across the country. It would also positively impact all aspects of the healthcare field, from improving patient-provider relationships to decreasing the amount of unnecessary procedures performed. With better health, lower costs are just a side effect.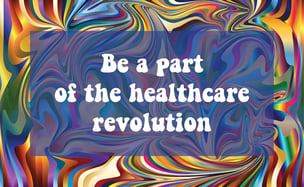 Connect Healthcare Collaboration is hosting a series of meetings for benefits advisors and employer groups to discuss some of the keys to help drive your best renewal season yet, and give you back control of healthcare costs.
Join us for 3 of the 5 sessions and we will send you a copy of Dave Chase's new book on Relocalizing Health when it's released.