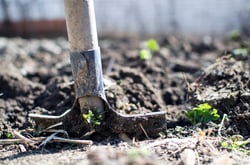 Congratulations! You're a forward-thinking employer who has selected an innovative health plan solution to truly move the needle on reducing spend while improving outcomes and the bottom line. You say to yourself, "the hard work is over, contracts have been signed, and hands have been shaken," but you may ask yourself "what happens next?" And as the benefits advisor, you may wonder if you will have to worry about the success of the program. The devil is in the details, and we do our best to keep the devil at bay. So, where to begin side-stepping the implementation weeds...
---
Where do you start?
There is no shortage of progressive ideas on how to lower spend and improve outcomes. But we all know, the best ideas can easily get derailed without follow through - this includes mapping out a plan and process. A favorite quote of ours is by entrepreneur Guy Kawasaki, "Organizations are successful because of good implementation, not good businessplans." So, start by mapping out what success looks like for you. Answer these questions to help get you there:
Who needs this solution?

How long will it take to get the program/service underway?

What results do I expect to achieve?




Ideas that begin in the boardroom eventually have to trickle down to the break room if you want to get results. So, don't discount the power of process. Once you answer these three questions, you're able to start to map out the action items required for a successful implementation plan.
How do you remove the devil from the details?
The secret to successful implementation is this – follow up, follow up, and then follow up some more. It requires a lot of persistence and patience. (Not your thing? Hey, that's what we're here for!) To go it alone and dig into the dirt to remove the implementation weeds, follow these four rules of thumb.
Set and manage realistic expectations.
Establish common goals among all stakeholders.
Outline a schedule and budget.
Determine how you will deliver information to ensure employee engagement.


Crucial to the success of any program is information. Spend some time in step 4, because your success lies in how well you explain the changes in real-world language - addressing the unique needs of your particular audience.
Want to review your implementation process with us to help look for any holes?