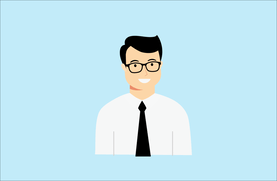 How to Make the Most of The Granite List
by Sarah Gunter
Everything you need to know as we officially launch the site
"The healthcare industry is archaic – people are still using fax machines!" Said Amanda Foley, with 3P Risk, speaking to the conditions necessitating The Granite List. During a time when technology gives us access to information about, well, everything at hyper speed, it's surprising that sourcing and servicing benefits can be so… outdated. That's where we come in.
The Granite List is a platform where employers and brokers can search, compare, and ultimately source benefits solutions – and where vendors can gain visibility and insight on the most direct leads. It works similarly to a comparison-shopping engine or a virtual marketplace; think Amazon, TripAdvisor, and OpenTable. It's not a new model, but it's a proven one, and it's one that doesn't exist yet in the benefits space.
"The early adoption of the site during our soft launch phase proves a need in the market that has yet to be met when it comes to connecting brokers, employers and solution providers."
– Sally Pace, CEO of Connect Healthcare Collaboration, the engine behind The Granite List.
Right now, navigating the benefits space is overwhelming: it's difficult to keep up with all of the vendors in the market and equally as difficult for vendors to be found by those who could benefit from their solution. With health care costs consistently rising, finding the best plan has never been more important. Yet, when it comes to benefits, it's almost impossible to apply any purchasing commonsense. By connecting employers, brokers, and vendors in a one-stop marketplace, The Granite List makes it easy.
With The Granite List, employers can find solutions with the most value. They can search and compare benefits that improve the health and wellbeing of their workers, function as a tool to attract and retain talent, or provide workers comp—all while being cost-conscious. For brokers, The Granite List is a way to stay competitive, with access to real time information about vendors and unbiased reviews from clients and members. And, because it is an open marketplace, any vendor can have a seat at the table and be found by users of The Granite List.
If you're an employer or broker, all it takes is creating a simple user profile. From here, you can search key words, phrases, and specific vendors to begin sourcing solutions. Next, you can write reviews, a feature that takes our site a step further. Do you have an opinion or experience with a provider that you'd like to share? This is the place! Your reviews will help make The Granite List even better, as personal testimony from users and plan members will provide an unparalleled level of insight. Don't see a vendor you use or like? Recommend them. The platform is growing fast, and it doesn't show signs of slowing.
"We received a lead the first day our page went live on The Granite List. We are excited to be included in this new venture and look forward to where The Granite List will go!" – Anne Hendrickson, Vice President Operations/Marketing at Allergychoices.
So, what are you waiting for? It's time to reimagine the benefits space and move into the future. Join us today at www.thegranitelist.com.